Welcome To The 5 Seconds of Summer Wiki!
The 5 Seconds of Summer Wiki is an online encyclopedia dedicated to the Australian band 5 Seconds of Summer. Feel free to edit any of the articles here in order to further improve their content!

Please note that this wiki is by the fans and for the fans, and is not affiliated with the band in any way.
Featured Video!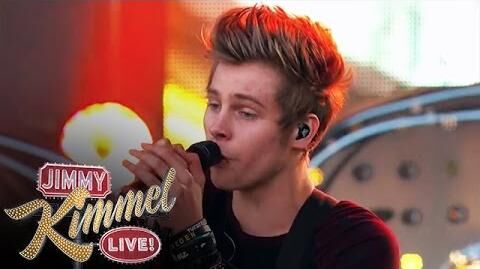 Did You Know?
The boys' biggest inspirations are Blink 182, All Time Low, Ed Sheeran, Mayday Parade and Boys Like Girls.
Ashton's lucky number is 18.
Pepperoni is Luke's favorite pizza topping.
Michael and Calum had never been to a concert before their own.
Refresh for more trivia
About the Band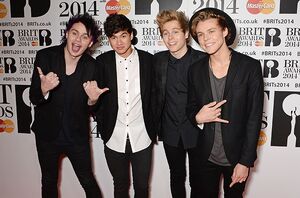 5 Seconds of Summer (also known as 5SOS) are an Australian pop punk and pop rock band formed in Sydney in 2011. The band consists of Luke Hemmings (lead vocals, guitar), Michael Clifford (guitar, vocals), Calum Hood (bass guitar, vocals) and Ashton Irwin (drums, vocals). The group were originally YouTube celebrities, who posted videos of themselves covering songs from various artists in 2011. Read more >>
Featured Polls!
Have you downloaded the LIVESOS Album? What do you think about it?
View results of past polls here →
Ad blocker interference detected!
Wikia is a free-to-use site that makes money from advertising. We have a modified experience for viewers using ad blockers

Wikia is not accessible if you've made further modifications. Remove the custom ad blocker rule(s) and the page will load as expected.