Michael Clifford

Information
Full Name
Michael Gordon Clifford
Date of Birth
November 20, 1995
Age
22
Family
Karen Clifford (mother)


Daryl Clifford (father)

Physical Appearance
Eye Color
Grey-green
Hair Color
Blonde (natural)
Platinum Blonde (current dyed colour)
Official Links
Twitter
@Michael5SOS
ig
@michaelclifford
Michael Gordon Clifford (born November 20, 1995) is the vocalist and lead guitarist of 5 Seconds of Summer, along with band members Luke Hemmings, Calum Hood, and Ashton Irwin.
He attended Norwest Christian College with band members Luke Hemmings and Calum Hood.
He frequently dyes his hair and his current hair color is "platinum blonde". He also got his eyebrow pierced on July 24th 2014.
On the 13th June 2015, Michael's hair caught on fire during the final performance (besides the encore) of a show in London. Michael had to be rushed off stage but later tweeted a photo of him covered in bandages stating that he was sorry for not being able to complete the encore.
Songs Written/Co-written:
18.
Waste The Night.
Vapor.
Invisible.
San Francisco.
The Girl Who Cried Wolf.
Broken Home.
The Space Between A Rock And A Hard Place/Catch 22.
Tattoos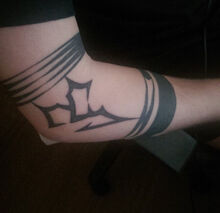 External Links
References